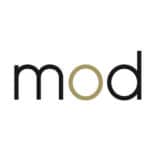 Toronto – ON
MoD is looking for a Website Product Manager for a client of ours for a 16- month contract. In this role you will guide projects from conception to launch, with objectives aligned to marketing performance goals for a high profile brand.
Key Responsibilities:

• Manage product lifecycle for flawless delivery of digital & web experiences
• Maintain new product roadmap and existing portfolio to align with marketing campaigns
• Collaborate across the organization to enable digital experiences that support marketing success
• Act as brand project success manager to shape customer-oriented business models for efficient ROI
• Work with web analytics team to report key performance insights
Key Skills:
• Over 3 years of experience building end-user consumer products, preferably in the CPG industry
• In-depth knowledge/experience with web product management
• Competence using data insights to make strategic decisions
• Experience with CMS systems and web coding principles (HTML, CSS etc.)
• Basic understanding of customer journey and UX principles
• Google Analytics and Data Studio experience preferred
This role is a hybrid role 3 days on-site in downtown Toronto. Competitive hourly rate and benefits are provided.
Don't miss a challenging and rewarding opportunity or at least the best video interview ever! If you are interested, please contact linda.fernandes@marketersondemand.com
Have a referral? Get paid up to $1,500 if they're hired!
Share in your network by selecting one of the social media buttons below!