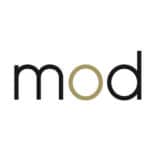 Marketers on Demand
Remote – ON
Marketers on Demand is on the lookout for a Website Experience Manager for a well established & respected Canadian founded client. In this role you will lead, and own their web conversions and assist in improving the overall growth of their website!

This is a hybrid/remote opportunity with competitive compensation & benefits where you will lead and execute their web experience plans & strategies.

Key Responsibilities:

• You are the Product Owner of the website. Drive the plan and roadmap for full optimization
• Manage CMS for website content updates, speed optimizations, and overall health of the website
• Utilize Google Analytics/Google Tag Manager daily for implementations; integrate into Google Data Studio for visualization
• Maintain corporate branding, style guides and ongoing visual updates aligned with marketing
• Maintain website compliance with relevant laws
• website channel management, web analytics, A/B testing
We are looking for someone that is a Product Owner on website properties – ideally you have 5 years of prior experience.

Don't miss a challenging and rewarding opportunity or at least the best video interview ever! If you are interested or know of someone who might be (MoD offers an amazing referral fee) please contact linda.fernandes@marketersondemand.com aka "The VP of First Impressions & Recruitment".
Have a referral? Get paid up to $1,500 if they're hired!
Share in your network by selecting one of the social media buttons below!