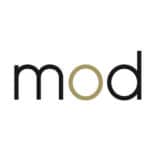 Marketers on Demand
Mississauga – ON
MoD is looking for a Web Publisher for a 12-month contract opportunity for a leading & global client of ours. We are ideally searching for someone who is analytical and highly-motivated to help lead our Web Content Operation.
Key Responsibilities:
• Review and/or localize digital content
• CMS and SEO (off and on page) management
• Quality assurance of site pages
• Basic html support
• Troubleshoot technical or implementation issues, collaborate with internal teams to develop quick and sound solutions
• Act as a source of market intelligence and assist in the development of best practices and operational efficiencies
Key Skills:
• Over 5-8 years of experience on content production and/or online marketing
• Similar Background: Journalism, advertising, marketing
• Knowledge of CMS (WordPress, Adobe Experience Manager or others), html and SEO
• Basic experience with using Photoshop
Does this sound like you or someone you know in your professional network? Then reach out to our President of Chaos, Marcie.Pollack@marketersondemand.com for more information!
Have a referral? Get paid up to $1,500 if they're hired!
Share in your network by selecting one of the social media buttons below!