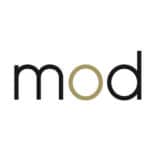 Marketers on Demand
Toronto – ON
MoD is on the hunt for a Web Project Manager, to work for an award-winning Digital Marketing agency. This role is almost exclusively remote with a commitment to be in the GTA office 1-2 monthly for key meetings.
Key Duties:
Responsible for full website production process from inception to completion, as well as ongoing maintenance
Acting as the point of contact for new and existing clients in regards to web project management
Supporting Marketing department with all web related projects
Ensure projects are completed to customer specifications, on time and on budget
Collaborate with internal and external specialists and project stakeholders
Lead client meetings and prepare strategic plans for the execution of web projects
Develop project plans, including workflows and timelines, and site architecture documents
Perform quality assurance across all web deliverables
Must Haves:
Degree or Diploma in Digital Marketing, Web Development, Advertising, or related fields
5+ years' experience in website project management
Demonstrated experience producing web projects with custom functionality requirements (both Windows & Mac operating systems)
Comfortable with the creative aspect of web design
Expert knowledge of WordPress CMS
Familiarity with HTML, CSS, PHP, SEO, CRO, and online project management systems
Proven track record of successful management of strong UX focused web design/development
Experience with hosting servers, DNS setup, management and support is an asset
Does this sound like you or someone you know in your professional network? Then reach out to our Director of Talent Acquisition for more details, Krystle.Delaney@marketersondemand.com and note we do offer a lucrative referral bonus for the hired candidate.
Have a referral? Get paid up to $1,500 if they're hired!
Share in your network by selecting one of the social media buttons below!