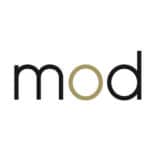 Marketers on Demand
Remote – Canada
MoD is on the hunt for a creative & enthusiastic Web Manager for a global client of ours. In this role you will be responsible for the day-to-day management and operation of web properties and e-commerce platforms, and will have strategic oversight and direct involvement in the execution of digital projects.
Key Responsibilities:
•Oversee and maintain domestic and international websites (monitor performance, e-commerce transactions and traffic)
•Manage and optimize existing integrations, including those with ERP, CRM, and digital marketing platforms
•Align website content to audience segments to build targeted visitor journeys & optimize landing pages
•Review and map incoming requests to business objectives
•Work collaboratively with Digital Marketing to identify ongoing opportunities to improve website content and visitor experience
•Provide end-to-end project management for all web projects
Key Skills:
•Over 5 years of' experience as a digital/web project manager, preferably B2C for a global brand
•3 years of experience managing complex web projects in a fast-paced, evolving environment
•Strong project management skills and can manage diverse projects and high performance web teams
•Hands-on experience with project management software, ideally Asana or Jira
•Knowledge and expertise with content management systems (specifically Magento 2), HTML, CSS, JavaScript, JavaScript libraries, and visual design software, as well as graphic design and web design principles
Don't miss a challenging and rewarding opportunity or at least the best video interview ever! If you are interested, please contact linda.fernandes@marketersondemand.com aka "The VP of First Impressions & Recruitment".
Have a referral? Get paid up to $1,500 if they're hired!
Share in your network by selecting one of the social media buttons below!