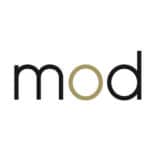 Marketers on Demand
Burlington – ON
MoD is searching for a Web Development Team Lead for a luxurious & innovative client of ours. This is an incredible opportunity for someone who is interested in team leadership, strategy, management of products and being hands-on! This is a permanent position on-site in Oakville.
Key Responsibilities:
· Communicate technical project requirements and liaise with client
· Manage all moving parts in the web development process and communicate regularly with internal team
· Manage multiple projects in a pro-active and independent manner
· Design and implement new features and functionalities on WordPress & Shopify e-commerce websites
· Create content and execute marketing activities across multiple channels through and with development team
· Manage company's internal software system
Key Skills:
· Strong understanding of front-end technologies (HTML5, CSS3, JavaScript, jQuery)
· Strong understanding of PHP back-end development
· Experience in e-commerce site programming (WordPress & Shopify and asset!)
· Experience working with debugging tools like Firebug, Chrome inspector, etc.
· Strong problem diagnosis and creative problem-solving skills
· Solid understanding of how web applications work (security, session management, and best development practices)
If interested, please send your resume directly to MoD's mark.brosas@marketersondemand.com for immediate review. All interviews with our client will be done virtually.
Have a referral? Get paid up to $1,500 if they're hired!
Share in your network by selecting one of the social media buttons below!