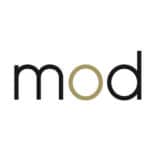 Marketers on Demand
Toronto – ON
Calling all UX Researchers! Our client is looking to strengthen their UX team by bringing on an out of the box thinker who can help provide data-driven insights to help user experiences. This is an opportunity to grow with an established company and growing team. You get the opportunity to collaborate with an amazing digital team while growing in experience and collaborating with some the industry's best.
A day in this role will have you consistently work with stakeholders to understand pros and cons of certain processes. In addition, you will be responsible for creating user personas, conducting interviews, analyzing data, creating and distributing surveys and much more. The ideal candidate for this role will have 5+ years of research experience or UX design. In addition, this candidate must be comfortable communicating with internal and external stakeholders.
This is a full-time permanent position with an excellent compensation package and tremendous room for growth. Also, this position is a work from home role but will be converting to a hybrid model in the near future.
If interested, please send your resume directly to MoD's mark.brosas@marketersondemand.com for immediate review. All interviews with our client will be done virtually.
Have a referral? Get paid up to $1,500 if they're hired!
Share in your network by selecting one of the social media buttons below!