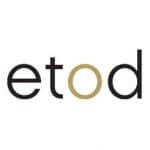 Executive Talent On Demand
Toronto – ON
Calling all sales professionals to the table! Our client is looking for an ambitious, hardworking and forward thinking Business Development Representative with US market experience. The successful candidate will have a wide range of resources such as mentoring and award-winning training to help meet targets and grow the client's accounts.

Key Duties:
– Responsible for utilizing all resources to source, identify and qualify key leads
– Stay connected to prospects via email marketing, networking, telecommunications and more
– Accountable for attending different corporate/industry conferences, meetings, tradeshows and other events
– Use sales collateral and presentations to educate clients on different digital marketing solutions they offer
– Working closely with internal teams to help reach key targets and milestones

Must Haves:
– Minimum three years in a dedicated outbound sales role, with US new business development experience
– Experience working with internal databases and CRMs
– Experience working with diverse clients and different sectors; ideally offering them digital marketing solutions

This is a unique opportunity with a large prospect of career growth. In addition, this position offers a base salary and an uncapped commission structure which includes annual bonuses. Also, you will be able to work primarily off-site – meeting with the team once a month.

Sound like you or someone you know in your professional network? Then reach out to our Director of Talent Acquisition; Krystle.Delaney@marketersondemand.com for all the details !!!
Have a referral? Get paid up to $1,500 if they're hired!
Share in your network by selecting one of the social media buttons below!