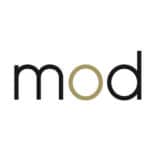 Marketers on Demand
Toronto – ON
Our client located in Toronto, ON is actively searching for a motivated and hands-on UI Designer who has the ability to think outside the box to deliver solutions that overcome customer pain points. In this role you will be collaborating with Product Owners, Developers, Researchers, and support staff to improve designs of current product features in addition to creating excellent user experiences for new features.

Roles and Responsibilities include:
– Creating wireframes and mockups
– Emphasize with customers to understand their pain points and help solve them
– Working in an Agile environment and working in a cross functional environment
– Taking on projects that are both web based and mobile
– Working with design layout and navigation

The ideal candidate for this role will have 2+ years of working experience. In addition, having hands-on experience working with major software and tools such as Sketch, Figma, Axure, InVision, Photoshop or similar is highly preferred.

This is a great full-time permanent role with a great team and company. If interested, please don't hesitate to apply directly to MoD's mark.brosas@marketersondemand.com for immediate review. Please note, MoD offers great referral fees!
Have a referral? Get paid up to $1,500 if they're hired!
Share in your network by selecting one of the social media buttons below!