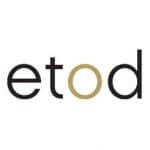 Executive Talent On Demand
Toronto – ON
EToD is currently searching for a Technical Writer/Trainer, Railway to join our client's team for a 12-month contract opportunity! In this role you will prepare Operations and Maintenance manuals as well as prepare and present technical training courses for the Railway industry.
Key Responsibilities:
• Prepare user guides for products by researching, interviewing and compiling data
• Prepare product training material drafts, review and publish
• Ensure that all warnings and cautions are documented in the training materials
• Ensure that manuals describe safe practices
• Prepare presentations and deliver technical training courses to customers
• Provide general technical support to Customer Service and customers when required
• Document operating procedures, troubleshooting strategies, preventive and corrective maintenance procedures
Key Qualifications:
• 3 to 5 years of relevant experience in preparing technical documentation and delivering technical training
• Electrical Engineering degree or equivalent degree
• Experience knowledge of Communications-Based Train Control (CBTC)
• Technical training experience with complex systems and solutions
• Ability to analyze and interpret hardware/software/system specifications and documentation
• Experience with Interlocking systems
Don't miss a challenging and rewarding opportunity or at least the best video interview ever! If you are interested, please contact Linda.Fernandes@marketersondemand.com aka "The VP of First Impressions & Recruitment".
Have a referral? Get paid up to $1,500 if they're hired!
Share in your network by selecting one of the social media buttons below!