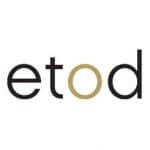 Executive Talent On Demand
Toronto – ON
EToD is searching for a Technical Support Engineer for an exciting 3-month contract!
Key Responsibilities:
• Collaborate with other team members and engineers
• Foster continuous knowledge transfer in the team and across teams
• Work closely with product management to continuously improve their platform
• Coordinate with vendors and support team on problem resolution, design issues and upgrades
• Contribute to the team's work with high-quality, well-tested and scalable code
Key Skills:
• Experience with technologies such as Spring Boot, Elastic Search, Kafka, and RESTful API
• Deep understanding of design, implementation and operation of distributed services and APIs
• Experience with deploying software on cloud platforms such as Google Cloud Platform, AWS, Azure and Salesforce
• Passion for agile software development, product discovery and continuous deployment
• Independently and quick adoption of new technologies and concepts
Don't miss a challenging and rewarding opportunity or at least the best video interview ever! If you are interested, please contact linda.fernandes@marketersondemand.com aka "The VP of First Impressions & Recruitment".
Have a referral? Get paid up to $1,500 if they're hired!
Share in your network by selecting one of the social media buttons below!