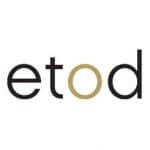 Executive Talent On Demand
Toronto – ON
We are currently searching for a Technical Safety Specialist (RAMS) for our client's dynamic team!
The Technical Safety Specialist provides technical safety leadership to the safety team, is responsible for enforcing the safety strategy, developing and continuously improving safety methodologies, execution of Safety Engineering activities in accordance with the company's process, applicable industry standards, best practices and sharing expert knowledge.

Overview:
Coordinate software safety activities throughout entire system lifecycle.
Perform hazard identification studies (HAZID, HAZOP), hazard analyses (PHA, SHA, HAZID, FTA, FHA) and safety analyses (FFMEA, FMECA, FSA).
Define software safety requirements, including Software Safety Integrity Levels (SSIL).
Analyze and evaluate design compliance with safety requirements and safety principles.
Identify and record hazards in Hazard Log, assess safety risks, review hazard mitigations, evaluate the design and track hazard status throughout close-out process.
Review the adequacy and completeness of the safety evidence, including test and verification reports, and produce the Safety Case.
Work as part of integrated project team and promote company's safety policy and best practices.
Recognize opportunities for, and encourage, cross-use and cross-acceptance of safety certifications and Safety Cases.
Represent Safety in technical meetings involving safety-related issues.
Participate in, influence, and approve design decisions impacting or potentially impacting safety.
Exercise safety leadership on the product and/or project, and is accountable for the technical safety of the train control system.
Prepares safety requirement specifications by analyzing and decomposing customer safety requirements.
Perform technical trade off evaluations to identify the system safety engineering design choices with associated advantages and disadvantages.
Review and approve the Hazard Log and associated hazard analyses.
Identify and anticipate risks and opportunities, and propose mitigation actions.
Prepares technical proposals, reports, presentations, change evaluations and responses to customer requests. Provides technical Bids and Proposals support as assigned.
Works with customers and Independent Safety Assessor (ISA) to achieve safety approval and acceptance of the train control system.
Defines processes and best practices covering the entire safety activities and system lifecycle.
Trains, leads and supervises junior members of the RAMS Engineering team.
Supervise other Safety Specialists and consultants by defining their work, methodology and approach, monitoring their progress, and directing them on priorities.
Resolves safety related issues by participating in the Safety Committee, as required.
Ensures that safety requirements can be verified; review safety test procedures and reports to confirm sufficient coverage of safety requirements.
Verify the safety of the system by performing:


Failure Modes Effects and Criticality Analysis (FMECA)
Functional Failure Modes and Effects Analysis (FFMEA)
Fault Tree Analysis (FTA)
Functional Hazard Analysis (FnHA)
Functional Safety Analysis (FnSA)
Hazard Identification (HAZID) and Hazard Operability (HAZOP) studies.

Accountable for performing the work correctly within cost and schedule limits as defined in approved Work Package.
Provide support to resolve safety related issues by participating in the Safety Committee, as required.
Experience / Skills Required:
2-3+ years Train Control Experience and/or Automatic Control Systems in other industry.
B.Sc. Electrical Engineering / Computer Science or equivalent
Knowledge of fixed and moving block signalling principles, relay based and computer based interlocking design, and control tables.
Experience in design interface to wayside (e.g., points, track circuits, signals) and rolling stock equipment.
Familiarity software on real time safety critical systems.
Knowledge of safety program and safety lifecycle for complex (safety critical) systems.
Experience with train control systems and the associated hazard, safety and risk analysis.
Good understanding of safety principles, and ability to evaluate safety and operational impact.
Experience with safety standards (CENELEC, MIL, MoD, IEEE, IEC), methods and techniques (FMEA/FMECA, FTA, FHA).
Good technical writing, communication and analytical skills.
Computer skills, MS Office; DOORS; Item ToolKit, RAM Commander, Isograph.
Safety analysis methods and techniques; FTA, FMEA/FMECA, HAZID/HAZOP, PHA, SHA, FnHA
Proof of Safety/Safety Case; GPSC, GASC, SASC
Safety standards EN 50126/128/129/159
Signalling Principles
Does this sound like you or someone you know in your professional network?
Reach out to our VP of Recruitment for more information: linda.fernandes@marketersondemand.com

Have a referral? Get paid up to $1,500 if they're hired!

**Please ONLY apply if you have a Valid Work Permit, PR Status, or Canadian Citizenship. EToD / MoD does not provide any sponsorship for Work Permits or Immigration.**

Have a referral? Get paid up to $1,500 if they're hired!
Share in your network by selecting one of the social media buttons below!