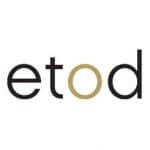 Executive Talent On Demand
Toronto – ON
EToD is searching for a Systems Engineering Manager for a 12-month hybrid contract with a leading client of ours. In this role you will help to promote a culture of Quality and empower teams to take responsibility for Quality management on a daily basis. This is a leadership and coordination role, where you will provide support, guidance and development.
Key Responsibilities:
Ensure that processes and procedures are implemented in a uniform manner
Ensure that the discipline is organized; meets its Quality commitments, and provide problem-solving support where necessary
Ensure the proper implementation of the procedures and policy set up can be integrated into bids, projects and products
Ensure that the discipline transformation plan addresses key Quality issues, and that it effectively delivers the expected results
Key Skills:
Over 10 years Engineering/Quality Assurance (Transportation Environment is a strong asset)
Over 5 years of experience in Root Cause Analysis, Corrective Action Implementation, Failure Investigation and Reporting
Over 5 years of experience as a Quality Assurance Manager
Good Working Knowledge of; CENELEC standards, Chorus 2.0, Project Lifecycle and Deployment, Product Lifecycle, CMMI
Don't miss a challenging and rewarding opportunity or at least the best video interview ever! If you are interested, please contact linda.fernandes@marketersondemand.com aka "The VP of First Impressions & Recruitment".
Have a referral? Get paid up to $1,500 if they're hired!
Share in your network by selecting one of the social media buttons below!