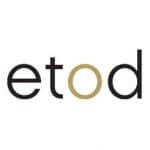 Executive Talent On Demand
Toronto – ON
MoD is looking for a System Design Specialist for an engineering client of ours! This is a 12 month contract opportunity!
Key Responsibilities:
Performing system analysis, modeling and simulation to specify the system performance, and verify the control system meets the customer's requirements.
Analyzing train characteristics and safety requirements to define the safe braking model.
Analyzing guideway layouts and surveys to define headway (passenger waiting time), safe train separation, interlocking requirements, new guideway elements and guideway designs.
elivering the project guideway application data, input/output mapping, signal plan, track maps and guideway database to software groups.
Ensure the guideway design is implemented in accordance with applicable standards and signaling principles.
Development, implementation and maintenance of relevant tools whether procured or internally developed.
Configuration control of large amounts of data.
Responsible for investigating specific guideway related problems and formulating proposed solutions.
Experience in programming languages like Phyton, Perl, C ++
2+years of experience
Key Skills
A.Sc in Electrical, Mechanical, Computer, Systems Engineering or equivalent.
Desired experience with generic railway signaling techniques, Automatic Train Control system specifications, and military and industry based standards and regulatory norms.
Specification-driven hardware and software systems design and associated tools i.e DOORS.
Experience in programming languages like Phyton, Perl, C ++
Broad based engineering skill set and experience
Have a referral? Get paid up to $1,500 if they're hired!
Share in your network by selecting one of the social media buttons below!