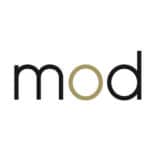 Marketers on Demand
Toronto – ON
Sr. Sales Operations Specialist is needed for a 12 month project in Toronto. This is with a global transportation company with opportunity for extension or permanent conversion.
The Sr. Sales Operations Specialist will be working directly with the Business Development & Sales teams to implement and coordinate operations sales forecasting, ensures development of Account plans, supports Marketing in lead qualification and pipeline growth programs and performs recurring sales reporting .
The Sr. Sales Operations Specialist will continuously improves sales efficiency, identify CRM platform improvements, and facilitates on-boarding of new sales resources. The delivery of sales execution plans, sales reports and performance analyses are key elements to this role.
This is a great opportunity to grow with a large global company!

MUST HAVES:
Skills
-Business analytics and Operations planning
-Database management
-5+ years experience in Sales Operations or Market Intelligence
– 2 years of experience in transportation sector or equivalent sector
-Excellent skills in: CRM / Sales Databases, Advanced Excel & Powerpoint (Reporting and Graphic tools), Statistical analysis tools; Business Intelligence tools
– Excellent interpersonal, presentation skills.
Don't miss a challenging and rewarding opportunity or at least the best video interview ever! If you are interested or know of someone who might be (MoD offers an amazing referral fee) please contact linda.fernandes@marketersondemand.com aka "The VP of First Impressions & Recruitment".
Have a referral? Get paid up to $1,500 if they're hired!
Share in your network by selecting one of the social media buttons below!