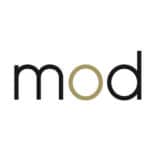 Marketers on Demand
Toronto – ON
Marketers on Demand is looking for a collaborative Sr. Proposal Writer to help a large proposal team for a 12 month period. In this role you will be responsible for overseeing & delivering important services to their clients as well as work collaboratively to execute on goals & deliverables.
Key Responsibilities:
• Develop and improve high-quality, comprehensive, and compelling proposals, pitches and other content
• Lead & support marketing and business development initiatives
• Collaborate across multiple teams on business development
• Support the development and execution of their content strategy (research, source, write and edit content)
• Identify new content opportunities
• Oversee the proposal process (respond to internal and external inquiries on a timely basis)
• Execute the team strategy, goals, objectives, and planning
• Your 8+ years' experience working in business development or marketing within a B2B environment will bring value to the team!
Don't miss a challenging and rewarding opportunity or at least the best video interview ever! If you are interested, please contact Linda.Fernandes@marketersondemand.com aka "The VP of First Impressions & Recruitment".
Have a referral? Get paid up to $1,500 if they're hired!
Share in your network by selecting one of the social media buttons below!