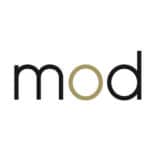 Marketers on Demand
Burlington – ON
MoD is currently on the hunt for a Senior Marketing Manager for an innovative new fin-tech company. The ideal candidate is an ambitious & self-starter with over 6 years of experience leading both digital & traditional ATL marketing plans & strategies.
You will act as the subject matter expert and work with several international teams along with various U.S. agencies. You are strategic, a creative-thinker, and can execute mass marketing communication plans. This is a permanent role located in Burlington (Hybrid).
Key Skills:
· Over 6 years experience in marketing above-the-line marketing (software, apps or FinTech would be an asset)
· Can succeed in a fast-moving, multi-tasking environment with numerous deadlines
· Marketing experience focused on the USA market is an asset
· Pro-active, self-motivated and knows how to build out and motivate a team
· Attention to detail, deadlines, accuracy, and quality of work
Don't miss a challenging and rewarding opportunity or at least the best video interview ever! If you are interested or know of someone who might be (MoD offers an amazing referral fee) please contact linda.fernandes@marketersondemand.com aka "The VP of First Impressions & Recruitment".
Have a referral? Get paid up to $1,500 if they're hired!
Share in your network by selecting one of the social media buttons below!