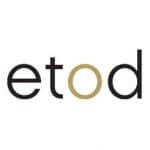 Executive Talent On Demand
Toronto – ON
MoD/EToD is looking for both a Solution Engineering Manager for our technical solutions for a leading client of ours! This is a one-year contract with a high-probability of extension or converting to permanent! Similar to a project Manager, in this role you will oversee the resolution, implementation and deployment of all issues, problems, questions and conflicts across the entire system.
Key Responsibilities:
•Define and deliver the strategy, plan and implementation of the overall Engineering Solution for the Project
•Direct and provide overall technical and engineering leadership to the team assigned to the project to deliver the Engineering solution to time, cost and quality
•Manage Risks and Opportunities for all engineering activities
•Ensure that the Engineering Processes, practices and tools are applied correctly and appropriately to regulatory and international standards
•Lead the interfacing with all Engineering parties to ensure that the integration and migration of the overall Engineering is achieved
MUST HAVES:
Worked with cross functional teams
Experience with Safety-Critical Software (SCS)
Project management experience an asset!
Don't miss a challenging and rewarding opportunity or at least the best video interview ever! If you are interested or know of someone who might be (MoD offers an amazing referral fee) please contact linda.fernandes@marketersondemand.com aka "The VP of First Impressions & Recruitment".
Have a referral? Get paid up to $1,500 if they're hired!
Share in your network by selecting one of the social media buttons below!