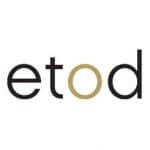 Executive Talent On Demand
Toronto – ON
EToD is searching for a Solutions Architect for a 1-year contract who will develop solution architectures in support of business demands for new IT services.

Key Responsibilities:
Gather and effectively translate business requirements into technical solutions; conduct gap analysis
Develop solution architecture and work with IT stakeholders and business teams to build consensus
Create or modify IT Solution Architectures to solve complex problems; taking technology, people, process, culture and desired results into account
Drive creative and innovative technology infrastructure design that drives customer benefits
Provide guidance on IT Infrastructure roadmap.
Ability to interact effectively with customers, vendors, and internal cross-functional teams; work across geographies and time zones

Key Qualifications:
Bachelor's Degree in Computer Science or Information Technology
Over 7 years' experience in Solution Architecture and Development (Workflow, Data Architecture, System and Cloud Architecture)
Demonstrated knowledge of applications, infrastructure, networking and security technologies
Demonstrated technical knowledge of design and development methodologies
Track record of being part of delivering value using Enterprise Architecture methodologies
Leadership skills to independently take initiative and to innovate as part of a team
Does this sound like you or someone you know in your professional network?
Reach out to our VP of Recruitment for more information: linda.fernandes@marketersondemand.com

Have a referral? Get paid up to $1,500 if they're hired!
**Please ONLY apply if you have a Valid Work Permit, PR Status, or Canadian Citizenship. EToD / MoD does not provide any sponsorship for Work Permits or Immigration.**
Have a referral? Get paid up to $1,500 if they're hired!
Share in your network by selecting one of the social media buttons below!