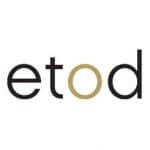 Executive Talent On Demand
Mississauga – ON
We are seeking a Senior Software Developer with a focus on back-end technologies.
Overview:
Work in Agile teams to complete the committed backlog
Support the development process and be able to execute user stories according to acceptance criteria.
Be involved with all technical activities within the team such as estimating, sprint planning, software development life cycle activities, code reviews, testing, research, deployments and documentation creation
Contribute to design and architecture investigations and decisions
Emphasize the collaboration and communication within and outside of your team to help continually improve the process of software delivery
Remain abreast of technology developments within fields relevant to current and future initiatives and development work
Communicate open items and issues to key stakeholders, including management
Work well in a team environment with shared code; disciplined use of source control and process documentation.
Skills/Experience Required:
5+ years' experience working on a development team, experience actively mentoring junior team members and helping shape a quality product/solution.
Proven capabilities in the following technologies:

In-depth knowledge of C#/.NET 4.5.2+/ASP.NET
Regular usage of Azure DevOps, or Atlassian stack
Knowledge of JavaScript & Frameworks Libraries (knowledge is one or more Angular 9+, Node, Knockout, Vue)
Design patterns (MVC, MVVM)
Protocol – REST via Web API + JSON, OData
Proficient in working with Microsoft Azure Services including storage accounts, API apps and API Management services
SQL Server, Azure Storage, MongoDB/Cosmos DB
Experience with designing end to end solutions and/or Products
Experience evaluating new development frameworks and technologies and provide adoption recommendations
Experience software quality assurance methodologies and technologies
Experience with Agile and Kanban methodologies and working in teams of mixed disciplines.
Bachelor's degree or equivalent combination of education, training or work experience
Working knowledge in the following areas consider an asset:
Docker or other virtualization tools
Azure Machines Learning services
DevOps, CI/CD best practices and related technologies.
Does this sound like you or someone you know in your professional network?
Reach out to our Director of IT & Engineering for more information: ali.isaacs@executivetalentondemand.com

Have a referral? Get paid up to $1,500 if they're hired!
**Please ONLY apply if you have a Valid Work Permit, PR Status, or Canadian Citizenship. EToD / MoD does not provide any sponsorship for Work Permits or Immigration.**
Have a referral? Get paid up to $1,500 if they're hired!
Share in your network by selecting one of the social media buttons below!