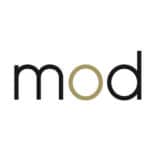 Vaughan – ON
Marketers on Demand is currently searching for a passionate Social Media Specialist to join our client's Marketing team! You are a self-starter, creative thinker with an entrepreneurial mindset who has a passion for social media and marketing trends.
This is a fully on-site role with great opportunity for growth and development along with competitive compensation & benefits!
Key Responsibilities:
• Create & edit content, distribute on appropriate platforms and measure the results
• Develop content calendars; support the day-to-day management of social media channels and platforms
• Build build awareness on various social media channels; create content experiences, grow their following & drive conversions
• Responsible for shooting, editing, and posting engaging visual content for multi-platform use
• Ensure the Social Media content is up to date with current Social Media & Influencer Marketing activities
• Review analytics and create reports on key metrics
Key Qualifications:
• College / University degree in Marketing and/or business
• 3 to 4 years of social media and marketing experience; customer service experience is an asset
• Excellent Microsoft Office skills and Social Platforms (Facebook, Twitter, Instagram, LinkedIn, Pinterest and YouTube)
• Experience with Adobe Creative Suite, Canva & Klavio or WordPress

Does this sound like you or someone you know in your professional network? Then reach out to our President of Chaos, marcie.pollack@marketersondemand.com for more information!
Have a referral? Get paid up to $1,500 if they're hired!
Share in your network by selecting one of the social media buttons below!