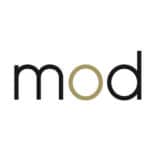 Marketers on Demand
Toronto – ON
MoD is on the hunt for a multi-faceted Social Media Manager who is ready for a new challenge! In this role you will be responsible for the management, development, and optimization of all social media platforms for our client. This is a permanent job with extra benefits!!!
Key Responsibilities:
Build and execute social media strategy for their growing locations
Develop and work with various social team members to generate in-store content
Generate, edit, publish and share original content (text, images, video or HTML)
Set up and optimize company pages within each platform to increase the visibility of social content
Create editorial calendars and syndication schedules
Event planning, design and production while managing all project delivery elements within time limits
Key Skills:
Experience in social media marketing/digital media specialist, planning and executing live events
Excellent consulting, writing, editing (photo/video/text), presentation and communication skills
Knowledge of SEO, paid social media advertising, online marketing and good understanding of major marketing channels
Bachelor's in Communications, Marketing, Business, New Media or Public Relations
Experience with Adobe Creative Suite (Raster/Vector Graphics, Desktop Publishing, Video Editing)
Strong working knowledge of Facebook Business Manager and Google My Business Dashboard
Experience with HubSpot is an asset
Don't miss a challenging and rewarding opportunity or at least the best video interview ever! If you are interested or know of someone who might be (MoD offers an amazing referral fee) please contact linda.fernandes@marketersondemand.com aka "The VP of First Impressions & Recruitment".
Have a referral? Get paid up to $1,500 if they're hired!
Share in your network by selecting one of the social media buttons below!