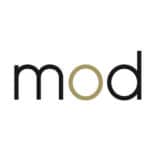 Marketers on Demand
Mississauga – ON
MoD is on the lookout for a SEO Strategist for a leading, global client of ours. This is an amazing permanent opportunity with great benefits – a chance to work with a growing company! You are ideally someone who has a deep understanding of SEO strategy, content marketing, content growth, and best practices.
Key Responsibilities:
• Lead the development, management and execution of SEO strategies; responsible for identifying new opportunities
• Understand key factors that influence organic search and keyword ranking
• Monitor, analyze and optimize website activity using web analytics platforms and SEO tools
• Review and identify SEO growth opportunities by analyzing existing content keyword optimization
Key Skills:
• Over 6-8 years of experience in digital marketing, content marketing, eCommerce and/or SEO
• Strategic/client relationship experience in an agency setting (asset)
• Deep understanding of current SEO strategy, content marketing, content growth and best practices
• Experience in Google Marketing Platform (Google Analytics, Google Tag Manager, Google Search Console), Adobe Analytics and other key tools
• Technical understanding of HTMP, CSS, JavaScript, and/or other programming languages
If interested, please apply directly or reach out to MoD's Director of Talent Acquisition mark.brosas@marketersondemand.com with your most updated CV!
Have a referral? Get paid up to $1,500 if they're hired!
Share in your network by selecting one of the social media buttons below!