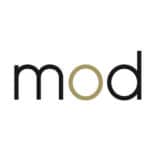 Marketers on Demand
Toronto – ON
Marketers on Demand is working with a client of ours that is extremely well known, respected and admired within their industry. Our client is known for offering some of the most recognizable and efficient products in North America. As the creative team expands, they are looking to bring on an experienced UX Designer that can help with the full 360 cycle of UX Design which would include mockups, wireframing, layouts, testing and much more.
A day in this role will consist of:
– Working on online web based and application projects
– Creating user personas
– Dealing with internal and external stakeholders
– Collaborating with key team members (Product Managers, Developers, Analysts, etc)
– Executing user testing and user interviews
The ideal candidate for this role will have 5+ years of similar design experience within a professional environment. In addition, hands-on experience with tools such as Adobe CC, Figma and Sketch is highly preferred.
This is a full-time permanent role with an excellent compensation package and tremendous room for growth. Also, this position is a work from home role but will be converting to a hybrid model in the near future.
If interested, please send your resume directly to MoD's mark.brosas@marketersondemand.com for immediate review. All interviews with our client will be done virtually.
Have a referral? Get paid up to $1,500 if they're hired!
Share in your network by selecting one of the social media buttons below!