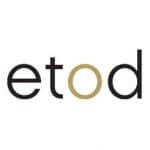 Executive Talent On Demand
Toronto – ON
The Senior Software Analyst in Testing is responsible for ensuring the quality of software delivery for large scale rail signalling projects. The candidate will work with other software developers and systems engineers to create, execute and evaluate in house software tests and test plans. As senior member of the team, the role will involve technical leadership and mentoring of junior testers. As part of the software delivery team the candidate will gain experience in rail signalling and CBTC, and develop a deep understanding of both the signaling systems and rail operation.
Key Responsibilities:
Performs analysis of system, subsystem and software requirements to define validation methods, and test cases
Develops and maintains test plans, procedures and test cases. Prepares test reports for pass and fail status of tests and identify root cause of failures reported during testing
Development of test automation
Investigates test anomalies through analysis of data files, design documentation and cooperation with project team members
Conduct operational and stress-test (bust-it) scenarios
Conduct testing in laboratory environment and on desktop simulation environment
Effectively communicate test observation and results to engineering staff, supervisors and customers
Adhere to the company's Processes and Work Instructions
Acquires product knowledge through active participation in formal, and on the job training, as well as self-study
Key Qualifications:
Sc. in Computer Science/Electrical Engineering/Computer Engineering or equivalen
Experience working in regulated industries: rail signaling, aerospace, or medical systems
Experience with real time systems and embedded system testing
Knowledge of TCP/IP, UDP, wireless communication (802.11, LTE).
Knowledge or rail signaling and CBTC systems
Does this sound like you or someone you know in your professional network?
Reach out to our VP of Recruitment for more information: linda.fernandes@marketersondemand.com

Have a referral? Get paid up to $1,500 if they're hired!
**Please ONLY apply if you have a Valid Work Permit, PR Status, or Canadian Citizenship. EToD / MoD does not provide any sponsorship for Work Permits or Immigration.*
Have a referral? Get paid up to $1,500 if they're hired!
Share in your network by selecting one of the social media buttons below!