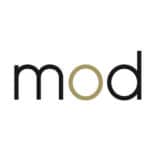 Toronto – ON
Marketers on Demand is searching for a Senior Product Development Manager to join our client's dedicated & fast-paced team! In this role you will manage the development of new and existing products from concept to market.

Key Responsibilities:
•Be involved in all aspects of product development projects
•Provide technical support for product launch plans
•Work collaboratively on packaging and labelling with production
•Ensure that regulatory requirements are met
•Develop product specifications with various departments

Does this sound like you or someone you know in your professional network? Then reach out to our President of Chaos, marcie.pollack@marketersondemand.com for more information!
Have a referral? Get paid up to $1,500 if they're hired!
Share in your network by selecting one of the social media buttons below!