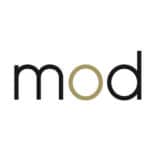 Marketers on Demand
Mississauga – ON
MoD is searching for a Senior Media Specialist to support our client's Marketing team. You will assist with various processes including media planning, buying and campaign development.

Key Responsibilities:

• Work closely with the media team to develop cross-channel media programs
• Manage all aspects of campaign development and executional management processes
• Manage project timelines, deliverables, and budget
• Prepare and review all campaign reports; work collaboratively for prompt delivery of reports to key stakeholders
• 3-5 years of media experience within an agency or client environment
• Bachelor's Degree required, MBA is a strong asset
• Strong knowledge of media math, media planning/buying practices, media systems and tools (ie. ad servers, attribution, tagging, ad verification)
• Knowledge of audience data targeting methodologies and programmatic solutions
• Knowledge of media measurement tools and optimization methodologies

Does this sound like you or someone you know in your professional network? Then reach out to our President of Chaos, marcie.pollack@marketersondemand.com for more information!
Have a referral? Get paid up to $1,500 if they're hired!
Share in your network by selecting one of the social media buttons below!