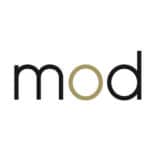 Marketers on Demand
Toronto – ON
MoD is on the hunt for a Senior Media Buyer for a client of ours who puts their consumers first! In this role you will optimize their media buys and grow their revenue.
Key Responsibilities:
• Have a deep understanding and own the performance on a specific platform
• Setup and manage programmatic automations and ensure they are maximizing profit
• Understand and perform ROAS analysis multiple times a day; evaluate the efficiency and effectiveness of different marketing campaigns
• Assist the Senior Manager in leading the media buying team
• Lead and analyze media buys; develop and implement innovative strategies for improvement and growth
• Develop insights for optimizing media
• Broad understanding of the economics of display arbitrage and how traffic impacts on-site metrics, like CPM
Key Skills:
• 3-6 years experience with media buying (preferably on Facebook)
• Keep up with all of the latest advertising and media trends
• Deep understanding of arbitrage media buying and buying for positive ROAS
• Experience with the following ad platforms, Facebook Ads, Taboola, Snapchat, Twitter, RevContent, Yahoo Gemini, Outbrain
Does this sound like you or someone you know in your professional network? Then reach out to our President of Chaos, marcie.pollack@marketersondeman.com for more information!
Have a referral? Get paid up to $1,500 if they're hired!
Share in your network by selecting one of the social media buttons below!