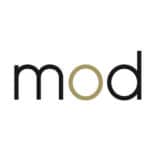 Marketers on Demand
Remote – Canada
Do you love to organize marketing, design and content and bring new tools to the team to streamline? Marketers on Demand has a great contract to permanent opportunity for a Senior Manager Marketing Operations within their marketing team for a consumer-centric global client! This is a great contract to permanent opportunity for a strong leader, who is extremely organized and a team player.
Key Responsibilities:
Establish and implement short- and long-term organizational content goals, strategic plans, policies, and operating procedures
Assess, implement & manage content creation management systems and tools
Responsible for content creation KPI's to address stakeholders' needs and accountable for monitoring, analyzing, and reporting on KPIs
Design, coordinate, and implement training programs for internal and external stakeholders within the organization
Support the Senior Management to establish and maintain trusted relationships with global brands and category stakeholders
Support upper management to work effectively with external agencies & partners to optimize processes and best deliver on business needs
Key Skills:
University degree in business, marketing, digital technologies, or similar field
Higher education degree and 5+ years in a similar role, operating in a regional/ global role
Consumer and customer-oriented personality with a distinctly 'digital' way of thinking
Great analytical and organizational abilities
Possessing confidence and good interpersonal skills to build lasting stakeholder relationships
Pronounced hands-on mentality, gets involved, does what needs to be done, able to cope with pressure
Don't miss a challenging and rewarding opportunity or at least the best video interview ever! If you are interested or know of someone who might be (MoD offers an amazing referral fee) please contact linda.fernandes@marketersondemand.com aka "The VP of First Impressions & Recruitment".
Have a referral? Get paid up to $1,500 if they're hired!
Share in your network by selecting one of the social media buttons below!