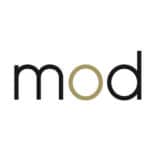 Marketers on Demand
Toronto – ON
MoD is looking to add a driven Senior Manager, Marketing Communications to our client's hybrid, dynamic & growing team! In this role you will lead & develop the integrated brand and marketing communication strategies.
Key Responsibilities:
Lead the strategic direction with the communication team to promote and drive brand awareness
Develop the communication and marketing strategies for media and public relations, advertising, internal communications, brand & direct marketing, and social media
Build the advertising plan including print, digital and customer publications
Manage the external agency for all creative
Develop the social media strategy for both organic and paid
Key Skills:
Bachelor's Degree in Communications, Marketing or related field
Over 10 years of experience in a senior marketing communication role
Established leader, manager and strategic-thinker; ability to motivate your team in a highly collaborative environment
Ability to deliver complex messages in a simplified and engaging manner to various audiences
Proficient use of Cision, HubSpot (or equivalent platform) for social media and email marketing
Does this sound like you or someone you know in your professional network? Then reach out to our President of Chaos, Marcie.Pollack@marketersondemand.com for more information!
Have a referral? Get paid up to $1,500 if they're hired!
Share in your network by selecting one of the social media buttons below!