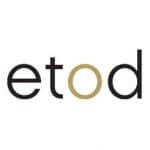 Executive Talent On Demand
Toronto – ON
EToD is looking for a talented & passionate Senior Director, Head of Sanctions for a client of ours.
In this role you will manage the Sanctions Program and provide advice in compliance with legislation and regulatory expectations. You will be responsible for the design and effectiveness of the systems utilized in screening for sanctions risk, oversee investigations and sanctions related regulatory communications. You will also lead a team responsible for these activities. As the Senior Director, you will support in the implementation of global initiatives with respect to sanctions legislation (stay current on developments and updates from applicable governmental bodies).
Key Skills:
•Over 10 years of experience working in Sanctions compliance within financial services
•Experience leading, developing and executing a comprehensive Sanctions compliance program
•Experience developing and implementing policies, procedures, systems and controls in respect of Sanctions
•Bachelor's degree in business, law or accounting and/or relevant years of experience in interpreting and implementing regulatory regimes
•Strong asset if you have over 2 years of people management experience leading diverse, high performing teams
Does this sound like you or someone you know in your professional network? Then reach out to our President of Chaos, Marcie.Pollack@marketersondemand.com for more information!
Have a referral? Get paid up to $1,500 if they're hired!
Share in your network by selecting one of the social media buttons below!