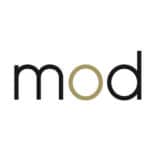 Marketers on Demand
Toronto – ON
MoD is currently seeking a Senior Digital Project Manager to direct, plan and execute digital projects from implementations to ongoing campaigns. You will be a key contact for clients and lead a cross-functional team ensuring that exceptional work is delivered to clients, on time and on budget.
Key Responsibilities:
•Manage complex digital projects
•Structure and manage project timelines, and track deliverables efficiently and effectively
•Identify risks and propose solutions
•Communicate with client teams regarding project timelines, updates, new & changed requests
•Contribute to an environment that fosters innovation, problem solving and knowledge sharing
Key Skills:
•Over 7 years of project management experience in a digital agency or professional services organization
•Experience with Salesforce Marketing Cloud, Adobe Campaign, Responsys or similar platform required; Marketing Platform implementation experience preferred
•Strong ability to understand technical concepts and development process
•Strong analytical, organizational, and time management skills as well as attention to detail
•Excellent communication skills & interpersonal skills; communicate concepts to a technical and non-technical audience
•Experience working in a fast-paced environment with multiple deliverables and tight timelines
•Familiarity with quality assurance (QA) protocols and ownership of QA sign-off
Does this sound like you or someone you know in your professional network? Then reach out to our Director of Talent Acquisition, krystle.delaney@marketersondemand.com for more information!
Have a referral? Get paid up to $1,500 if they're hired!
Share in your network by selecting one of the social media buttons below!