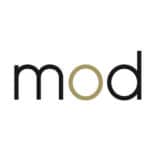 Marketers on Demand
Mississauga – ON
MoD is looking for a Senior Digital Marketing Manager for our client that is growing their strategy team. This individual will have to lead the conversion optimization strategy and help to develop the digital business.
Key Responsibilities:
•Act as a main point of contact for key stakeholders
•Must quickly establish and maintain credibility as a subject matter expert.
•Create test concepts to address issues identified and use your conversion expertise to create effective solutions.
•Analyze and evaluate experiments; reporting on results to drive the testing strategy
•Find insights in all testing and effectively communicate that into an analytical reporting.
Key Skills:
•Experience with leading strategy
•Have strong digital data and analytical skills which demonstrate an understanding of both how data is created and exploited within a business.
•Experience in Adobe Analytics using their suite of tools
Does this sound like you or someone you know in your professional network? Then reach out to our President of Chaos, marcie.pollack@marketersondemand.com for more information!
Have a referral? Get paid up to $1,500 if they're hired!
Share in your network by selecting one of the social media buttons below!