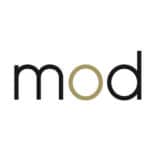 Marketers on Demand
Toronto – ON
MoD is excited to be searching for a Senior Digital Analyst for a large, global client of ours! We're looking to add a key member to their team that will lead their digital analytics program focusing on conversion optimization and personalization analysis.
Key Responsibilities:
• Lead the analytics team; identify areas of opportunity to drive results
• Create & analyze test experiences; report on results
• Work to build automated dashboards to assist stakeholders
• Maintain program documentation
• Translate data to showcase results for clients and stakeholders
Key Skills:
• Over 6 years' experience in the digital analytics field (Adobe/Google analytics)
• Strong experience with on-site/app multivariate, A/B and optimization methodologies
• Proficient with Adobe marketing platform (Tag management, Adobe Target, Adobe Experience Manager, etc.)
• Experience with data visualization tools (Tableau, Data Studio, Domo, etc.)
• Advanced data analytics (SQL, Python, etc.) knowledge and skills (asset)
• CRM platform (SAP Hybris, Sales force, Adobe campaign) experience (asset)
Don't miss a challenging and rewarding opportunity! If you are interested, please contact linda.fernandes@marketersondemand.com our President of Chaos!
Have a referral? Get paid up to $1,500 if they're hired!
Share in your network by selecting one of the social media buttons below!