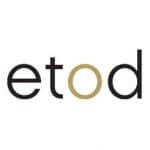 Executive Talent On Demand
Toronto – ON
We are looking for a Senior Data Engineer for a 6 month contract in the GTA!
Key Responsibilities:
The Data Engineer will be technically responsible for the data mining and analysis activities under the platform group.
He/she works with the other Engineering departments in order to ensure that the data platforms, processes, and tools are sufficient to meet the needs of our current and future project
Acts as the lead for any high complexity functional data requirements and transformation needs
Architects data pipes and technology stacks related to data manipulations
Defines the requirements and oversees the development of back-end and front-end services
Work with the management closely to bridge the technical discipline and business disciple to achieve the common goals for the organization
Key Qualifications:
Expert Knowledge of C#, .net core, API Design, Vue.js
Computer Science Fundamentals, data structures and algorithm
Experience with one of the popular front-end SPA frameworks : Vue.js, React.js, Angular
Experience with modern Javascript toolset (ES6+, NodeJS, Jest)
Knowledge of API design
Experience with one of the languages is a plus : .Net, Java
Experience with one of the scripting languages is a plus : Python, Ruby
Ability to interface with important customer leadership and project leadership
Meticulous evidence based decision making and engineering approach to problem solving.
Ability to work in high stress work environments where deadlines are tight and expectations are high
Reach out to our VP of Recruitment for more information: linda.fernandes@marketersondemand.com

Have a referral? Get paid up to $1,500 if they're hired!
**Please ONLY apply if you have a Valid Work Permit, PR Status, or Canadian Citizenship. EToD / MoD does not provide any sponsorship for Work Permits or Immigration.**
Have a referral? Get paid up to $1,500 if they're hired!
Share in your network by selecting one of the social media buttons below!