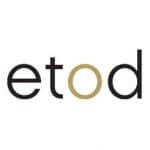 Executive Talent On Demand
Mississauga – ON
We are currently searching for a Senior Data Analyst who is an Adobe Analytics wizard! In this role you will be responsible for providing visibility on the performance of personalized experiences and A/B tests through reporting, analyses and strategic recommendations.
Key Responsibilities:
• Monitor KPIs; generate regular reporting on the performance digital properties (web/mobile)
• Analyze data and deliver insights to stakeholders that drive performance
• Transform raw data into the format required for analysis and data modelling
• Analyze A/B or multivariate tests and provide in-depth, actionable insights based on data and observed trends
• Assist in the planning and implementation of multivariate or A/B tests that drive improvements and optimize conversion rates
Key Skills:
• Over 4 years of experience in digital reporting and analytics
• Bachelor's degree in Business Analytics, Statistics, Economics, or a related quantitative field
• Experienced in mathematics or statistics; advanced knowledge of Microsoft Excel
• Strong knowledge of digital analytics tools and best practices (i.e. Adobe Analytics)
• Experience using analytics implementation tools (i.e. Adobe Tag Manager)
• Familiar with digital marketing strategies (i.e. SEO, paid search) and CRM
• Effectively communicate to various stakeholders
• Can manage multiple deadlines and work efficiently in a fast-paced environment
Does this sound like you or someone you know in your professional network? Then reach out to our President of Chaos, marcie.pollack@marketersondeman.com for more information!
Have a referral? Get paid up to $1,500 if they're hired!
Share in your network by selecting one of the social media buttons below!