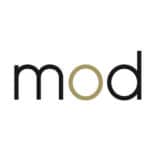 Marketers on Demand
Toronto – ON
Marketers on Demand is looking for a Senior Corporate Events Manager for a growing client of ours! This is a hybrid opportunity where you will lead a team to drive the strategy, planning and execution of all things events!
Key Responsibilities:
• Work with various teams to develop event strategies aligned with corporate and regional objectives
• Manage the Events Team responsible for the planning, execution and customer care
• Develop systems, procedures, and practices to support operations in a fast-paced environment
• Liaise and build positive relationships with internal business partners and external clients and vendors
• Manage project and event budgets including tracking and reconciliation
• Own client relationship building initiatives as a trusted partner
Key Skills:
• Over 5 years of event management experience within a corporate environment
• 3-4 years of experience managing teams and large event budgets
• Minimum College diploma in Event Management or similar field
• Intermediate to advanced skills in MS Office suite
• Previous experience with project management software preferred (CVENT and/or Monday.com preferred)
Don't miss a challenging and rewarding opportunity or at least the best video interview ever! If you are interested or know of someone who might be (MoD offers an amazing referral fee) please contact linda.fernandes@marketersondemand.com aka "The VP of First Impressions & Recruitment".
Have a referral? Get paid up to $1,500 if they're hired!
Share in your network by selecting one of the social media buttons below!