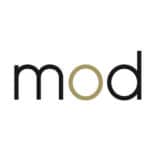 Calgary – AB
Marketers on Demand is on the hunt for a Senior Business Development Executive to join our client's team! In this role you will focus on the full B2B lifecycle of digital sales and use your entrepreneurial mindset to build new & existing relationships.

Key Responsibilities:
Lead the business development by identifying and qualifying new leads
Work collaboratively to support the development of opportunities and new business
Develop client pursuit plans, presentations and business cases
Ensure digital solutions meet clients' expectations; act as go-to for client relationship management
Serve as Subject Matter Expert and represent at various conferences
Over 15 years of experience in a business development role with a solid understanding of Enterprise Solution Sales
Over 2 years of experience focused on the development or application of Digital applications
Experience successfully applying digital solutions to traditional work environments
Does this sound like you or someone you know in your professional network? Then reach out to our President of Chaos, marcie.pollack@marketersondemand.com for more information!
Have a referral? Get paid up to $1,500 if they're hired!
Share in your network by selecting one of the social media buttons below!