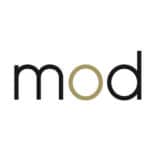 Marketers on Demand
Mississauga – ON
MoD is on the search for a Senior Brand Manager for a leading client of ours! In this position you will be responsible for both their leading and upcoming brands as well as directly supervise the work of direct reports.
We are looking for someone who is a consumer first marketer and brand builder with expertise in renovating and growing leading brands. You will inspire cross functional teams in strategic development (brand strategy, communications, go-to-market, and innovation). You will also oversee creative, media and promotion execution for the portfolio. The ideal candidate will have a deep experience in full P&L management, and you will work closely with operations and sales to deliver targeted growth.
Key Requirements:
•Bachelor's Degree in business (marketing or related field (MBA an asset))
•7-10 years marketing and/or similar experience within the CPG industry
•Extensive experience leading creative development and assessing creative plans
•Experience managing direct reports; leading a diverse, cross functional team, working on complicated projects
•Financial and commercial acumen
Does this sound like you or someone you know in your professional network? Then reach out to our President of Chaos, Marcie.Pollack@marketersondemand.com for more information!
Have a referral? Get paid up to $1,500 if they're hired!
Share in your network by selecting one of the social media buttons below!