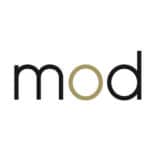 Marketers on Demand
Toronto – ON
MoD is recruiting for a Search Engine Marketing Specialist to join a well established and growing client of ours in the GTA. This is a full-time permanent position with a high ceiling of upward mobility. The ideal candidate for this role will have hands-on skills and experience with PPC campaigns and Search Engine Optimization.
A day in this would consist of:
– Creating and executing strategies to increase online rankings
– Maximize ROI and owning all PPC campaigns
– Leading keyword research and analyzing data to help improve performance
– Conduct A/B testing
– Work cross functionally with senior management and in-house resources
To qualify for this role you must have 6+ years of similar experience and have strong proficiency with Marketing tools such as Google Analytics, Google Ads, Bing, Search Consoles, Tag Manager and more.
If interested, please send your resume directly to MoD's mark.brosas@marketersondemand.com for immediate review. Please note, this role is an off-site position until it's deemed safe to return to on-site work due to Covid-19.
Have a referral? Get paid up to $1,500 if they're hired!
Share in your network by selecting one of the social media buttons below!