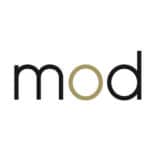 Marketers on Demand
Toronto – ON
MoD is looking to find a Search Engine Marketing (SEM) Manager for a client of ours. The ideal candidate for this role would have 2-5 years experience in SEM Management
Overview:
In this role, you will manage all paid search campaigns on Google, as well as other search and display marketing engines. You will effectively manage the paid search budget and work with the agency team and client Marketing teams, in order to maximize ROI, drive traffic, and customers.

Key Responsibilities:
Be a performance media expert, with an emphasis on Search.
Develop strategy recommendations to increase overall digital media performance.
Prepare and manage SEM/Google Adwords campaigns, optimizing to business-driven client KPI's.
Monitor in-market campaigns to ensure they are set up correctly, on target and on budget, while providing timely, data-driven recommendations for improving performance and overall media
efficiency.
Manage Lead Generation and Performance driven campaigns in bid-based platforms.
Prepare campaign reports by collecting and analyzing information.
Collaborate on visual presentations and decks that demonstrate our expertise.
Identify, test and scale new and emerging digital tactics.
Does this sound like you or someone you know in your professional network? Then reach out to our Talent Acquisition Specialist, julia.kourbatova@marketersondemand.com for more information!
Have a referral? Get paid up to $1,500 if they're hired!
Share in your network by selecting one of the social media buttons below!