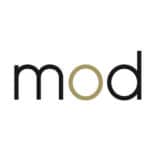 Marketers on Demand
Toronto – ON
Marketers on Demand is on the hunt for a Sales Coordinator to join our client's innovative team! We are looking for an organized and detail-oriented individual who will support their growing programs.

Key Responsibilities:
•Support the Sales Manager with customer inquiries by providing relevant information and responses
•Track and ensure timely follow-up with all prospective inquiries on a weekly basis
•Support the development and maintenance of their CRM tools; build and run reports to support various business requirements and activities
•Develop and improve their Ambassador Program (onboarding, points of contact and support)
•Prepare and develop marketing materials (brochures and orientation packages); monitor supply inventory
•Bring 1-3 years' experience and/or exposure to sales processes in a member-driven environment, an asset
•College diploma in Business, Sports & Leisure or Hospitality, an asset
•Strong administrative and computer skills (Work, Excel, Outlook, etc.); Data entry, CRM & reporting tools experience are considered an asset
•Strong service orientation and a demonstrated desire to ensure member satisfaction

Don't miss a challenging and rewarding opportunity or at least the best video interview ever! If you are interested, please contact Linda Fernandes aka "The VP of First Impressions & Recruitment".
Have a referral? Get paid up to $1,500 if they're hired!
Share in your network by selecting one of the social media buttons below!