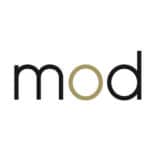 Marketers on Demand
Toronto – ON
MoD is looking for a Sales Content Strategist for an exciting contract! In this role you will guide the organization in the development and improvement of sales specific content tools.
Key Responsibilities:
• Identify and prioritize opportunities to improve and develop content and guidance that supports the sales team
• Setup, manage and lead the Sales Content Development Panel, that provide input to improve and develop sales content
• Own the sales content development process, including briefing and approving sales content
• Guide functional teams to ensure all sales content aligns with commercial strategy
• Own competition insights content tools and platform experience
• Manage the development, creation and deployment of specific sales tools
We are looking for someone with extensive experience in a commercial marketing setting with demonstrated success in supporting the sales team content creation in a global organization. Experience in med-tech or similar industries preferred.
Don't miss a challenging and rewarding opportunity or at least the best video interview ever! If you are interested or know of someone who might be (MoD offers an amazing referral fee) please contact linda.fernandes@marketersondemand.com aka "The VP of First Impressions & Recruitment".
Have a referral? Get paid up to $1,500 if they're hired!
Share in your network by selecting one of the social media buttons below!