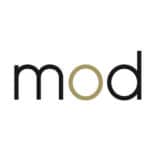 Marketers on Demand
Oakville – ON
MoD is looking for an ambitious & dedicated Real Estate Client Care Admin Coordinator for a leading client of ours! In this role you will work on a combination of day-to-day administrative duties, community outreach, event coordination, and project liaison.
Key Responsibilities:
• Create an annual calendar of community events
• Reach out to local businesses for joint advertising campaigns
• Immerse their brand in local communities
• Input new listings on all required locations/boards
• Create CMA packages
• Day-to-day administrative duties
Key Skills:
• 2-5 years of experience in a support role working in a Real Estate office
• Ability to thrive under pressure and can work with multiple deadlines
• Strong organization, attention to detail and interpersonal skills
• Professional and customer service oriented
• Highly familiar with OMDREB, TRREB, or similar real estate board experience
• Proficient in Word and Excel
Does this sound like you or someone you know in your professional network? Then reach out to our President of Chaos, marcie.pollack@marketersondemand.com for more information!
Have a referral? Get paid up to $1,500 if they're hired!
Share in your network by selecting one of the social media buttons below!