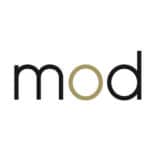 Marketers on Demand
Toronto – ON
MoD is on the hunt for a Proposal Specialist for a leading client of ours. In this role you can be located in any of Canada's major cities Toronto, Montreal, Vancouver, Calgary or Ottawa.
This is an amazing permanent opportunity with potential for growth, training, and mentorship.
In this role you create client facing materials through writing and editing support for information packages, proposals, pitches and client presentations. The Proposal Specialist will be working on multiple projects under quick turnaround time. An exciting and fast-paced role where you will learn and grow and drive projects.
Key Responsibilities:
Accountable for organizing kick-off meetings, managing timelines, seeking peer review support, producing final deliverables and following up on win/loss outcomes
Support the development of client facing and proposal content databases and archives
Contribute to the collection of stats and insights by diligently tracking the status of projects
Key Skills:
Degree in communication, journalism, marketing or related field
3+ years of communication, proposal, sales and/or marketing experience
Excellent written communication skills and ability to craft creative, client-centric content with a high level of detail
Exceptional interpersonal and influencing skills – must be able to interact successfully with all levels of staff
Strong capabilities in MS Office suite (Word, PowerPoint and Excel)

Don't miss a challenging and rewarding opportunity or at least the best video interview ever! If you are interested or know of someone who might be (MoD offers an amazing referral fee) please contact linda.fernandes@marketersondemand.com aka "The VP of First Impressions & Recruitment"
Have a referral? Get paid up to $1,500 if they're hired!
Share in your network by selecting one of the social media buttons below!