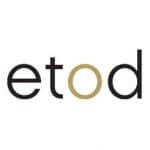 Executive Talent On Demand
Toronto – ON
EToD is looking for a Project Planner/Scheduler for an eight month contract to begin in April 2022.

The Project Planner/Scheduler is responsible for the coordination, preparation, monitoring and maintenance of Critical Path Logic Diagrams from which various levels of schedules are derived, such as Master, Level 1 and Level 2 schedules, etc.

Key Responsibilities:
Develops Work Breakdown Structure (WBS) in conjunction with Project Management Team and Team Leaders. The WBS forms the basis of the CPM Logic Diagrams.
Prepares detailed CPM Logic Diagrams in conjunction with Project Manager, Team Leaders and Department Managers.
Ensures the assignment of budgeted resources to each network activity with the appropriate Team Leader.
Prepares / analyses Manpower Loading Reports for all internal customers.
Prepares Schedules, Graphs and Progress Curves for monthly reports and progress reviews for both the Project Manager and Team Leaders as requested.
Monitors and updates the Schedule with actual hours expended and estimates to complete (ETC) in conjunction with the Cost Controller.
Highlights problem areas during schedule updates to the Project Manager in order to minimize schedule impacts and devise workarounds, if possible.
Monitors and updates schedules with progress for all Work package Managers, Functional Departments, Sub-Contractors and Site installation.
Key Qualifications:
Bachelor's Degree in Software Engineering, Computer Science or Information Technology Preferred
3-5 years of similar experience
Knowledge working with Primavera (P6)
CPM logic diagrams
Knowledge MS Office
Strong Organizational Skills
Hybrid Workweek (2-3 days on site)
Have a referral? Get paid up to $1,500 if they're hired!
Share in your network by selecting one of the social media buttons below!