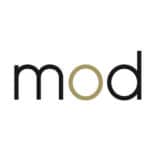 Marketers on Demand
Toronto – ON
MoD is on the hunt for an exciting opportunity for a Project Manager.
In this role you will manage remote media buyers, oversee their deliverables as well as cross-departmental flows/tasks. You will communicate to key stakeholders, manage PM tools, and have a strong act in prioritization and deadlines.
We are looking for someone who has digital marketing experience, someone who has worked for an agency, ideally a SaaS product. You have a strong understanding of various media buying platforms and ecosystems (Facebook Ads, Google Ads, Taboola Ads, TikTok Ads, Snapchat Ads etc.).
Does this sound like you or someone you know in your professional network? Then reach out to our President of Chaos, marcie.pollack@marketersondemand.com for more information!
Have a referral? Get paid up to $1,500 if they're hired!
Share in your network by selecting one of the social media buttons below!