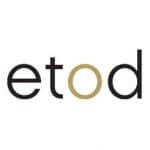 Executive Talent On Demand
Guelph – ON
EToD is currently looking for a seasoned Project Manager. The ideal candidate will successfully lead project teams, coordinate project objectives and integrate project activities across multiple functional lines.
Key Responsibilities:
Manage all aspects of projects including- Planning, budgeting, scheduling, quoting, execution, risk management safety, and control.
Handle multiple projects at the same time throughout the PMLC
Successfully manage project scope and budget.
Effectively build and manage client relationships through ongoing communications.
Manage project requirements and client expectations.
Manage resource requirements, assignments and utilization to ensure schedule stays on time.
Conduct technical reviews and make recommendations for improvements.
Participate in meetings and ensure effective communications with all internal and external stakeholders.
Required Skills/ Experience:
Post Secondary Diploma, Certificate, or degree.
Three to five years of experience in a related field. (CPG, F&B, Pharmaceutical etc)
Experience in a consulting environment.
Demonstrated understanding of PMI Fundamentals/ or working towards PMP certification.
A valid driver's license and a willingness to travel occasionally.
Do you thrive in a fast-paced environment, with a passion for managing projects? Then this Project Manager opportunity is a perfect fit for you. Please reach out to our President of Chaos Marcie.Pollack@marketersondemand.com for more information.
Have a referral? Get paid up to $1,500 if they're hired!
Share in your network by selecting one of the social media buttons below!