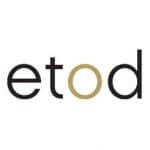 Executive Talent On Demand
Toronto – ON
EToD is on the move and we are searching for a Project Assistant who can manage travel, handle advanced activities in Excel, SAP, Visio etc, coordinate meetings, as well as other various administrative tasks.
Key Responsibilities:
Provide monthly report and updates of the Project Review
Monitor the preparation of project Dashboards and Reviews
Capitalize on the best PMO practices and propose recommendations and improvement
Monitor the implementation of the project structure
Provide monthly updates for On-Time Deliveries; KPI based on key project milestones
Key Requirements:
Completed Secondary Education
Strong organizational skills and ability to balance multiple priorities
Excellent interpersonal skills
Advanced computer literacy; MS Office (Excel, Word, Visio, Powerpoint, Access)
Knowledge of Primavera software is an asset
Knowledge of Chorus 2.0, 5.1-BID and 5.2-PRJ preferred
Previous experience as an Admin or Executive Assistant supporting a Project Manager highly preferred
Does this sound like you or someone you know in your professional network?
Reach out to our VP of Recruitment for more information: linda.fernandes@marketersondemand.com

Have a referral? Get paid up to $1,500 if they're hired!
**Please ONLY apply if you have a Valid Work Permit, PR Status, or Canadian Citizenship. EToD / MoD does not provide any sponsorship for Work Permits or Immigration.**
Have a referral? Get paid up to $1,500 if they're hired!
Share in your network by selecting one of the social media buttons below!