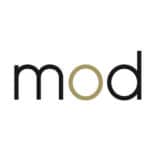 Toronto – ON
Marketers on Demand is searching for a Production Artist to join our client's dynamic and growing team in Toronto! This is a permanent role with benefits and would require you to work in office 4 days a week. As a Production Artist, you will work collaboratively to create eye catching designs and modify on-brand materials for print and digital platforms.
Key Responsibilities:
• Review and analyze materials, ensure accuracy of data, charts, graphs, and other visuals
• Execute changes and updates to fact sheets using design software (Adobe Suite) aligned with brand guidelines
• Use proper formatting, layout, typography, and visuals to ensure the clarity of fact sheets
• Conduct quality checks to verify data accuracy and meet regulatory standards
• Maintain an organized system for archiving and managing fact sheet files
Key Qualifications:
• 1 year production experience (academic or work-related)
• Excellent multi-tasking, communication and prioritization skills
• Strong knowledge of Adobe Suite (InDesign, Illustrator, and Photoshop)
• Strong understanding of Adobe Acrobat DC and Microsoft Office (PowerPoint, Excel and Outlook)
• Ability to create and edit PowerPoint presentations while meeting brand guidelines
Does this sound like you or someone you know in your professional network? Then reach out to linda.fernandes@marketersondemand.com for more information!
Have a referral? Get paid up to $1,500 if they're hired!
Share in your network by selecting one of the social media buttons below!